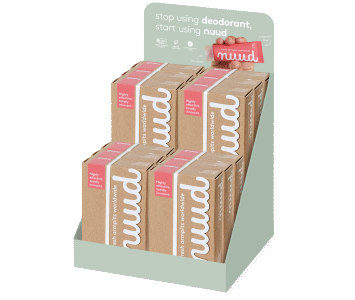 The one-for-all-display
This is nuud's one-for-all display! And as you can see it's five displays in one.
Indeed, the updated design of this display will allow you to present nuud products in the best possible way.
Thanks to the extendable and retractable arrangement of the display, every combination of products is now possible.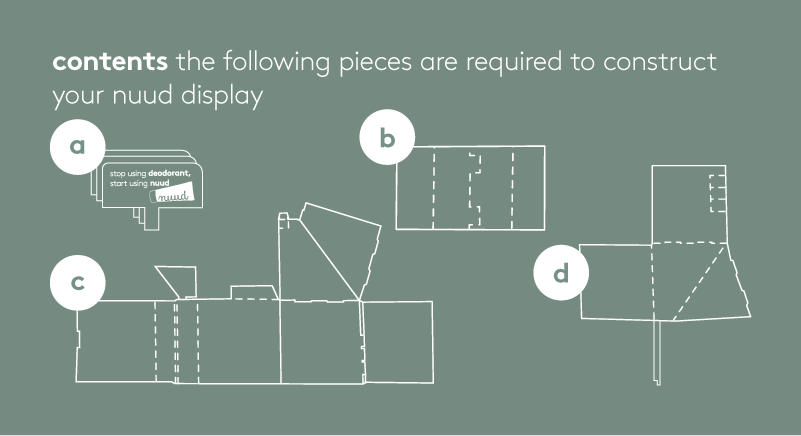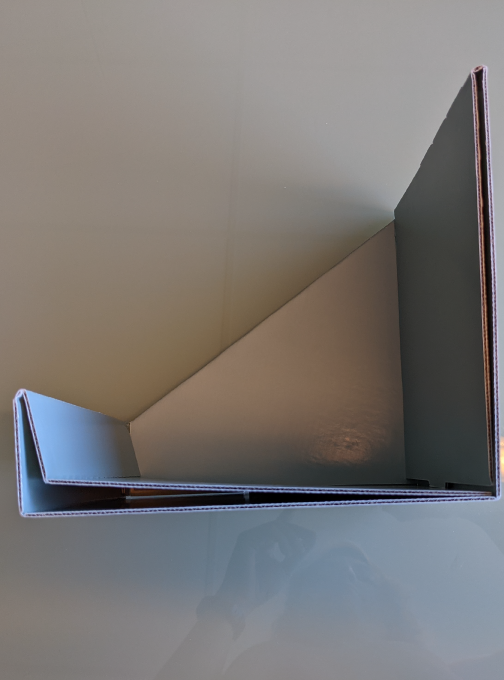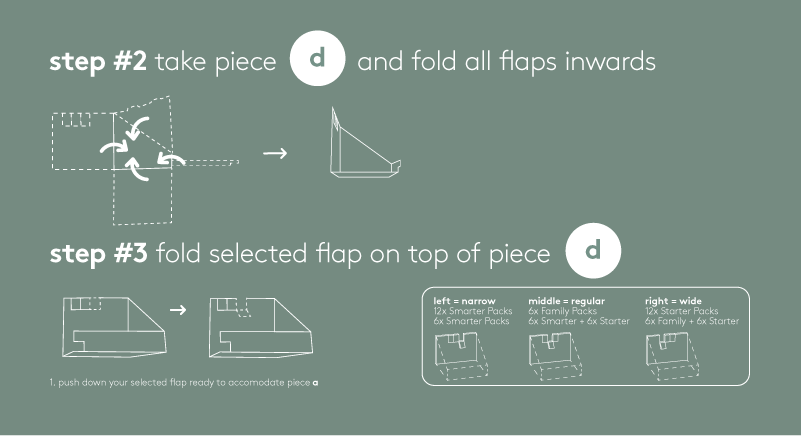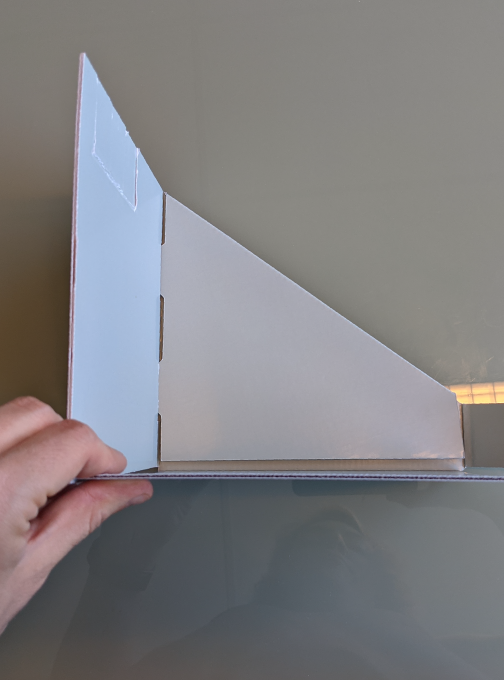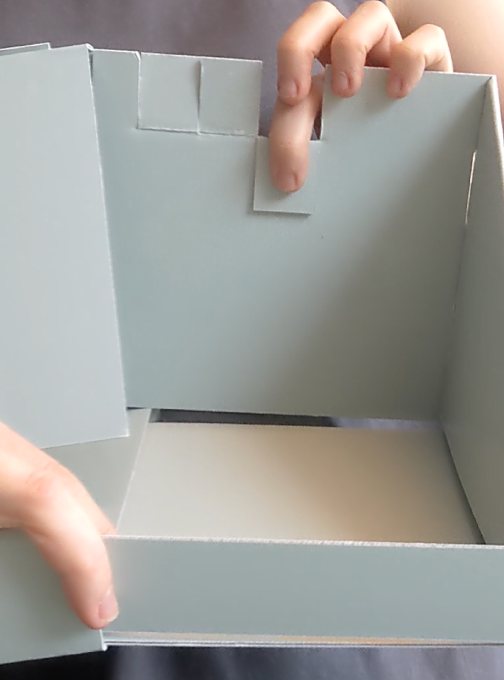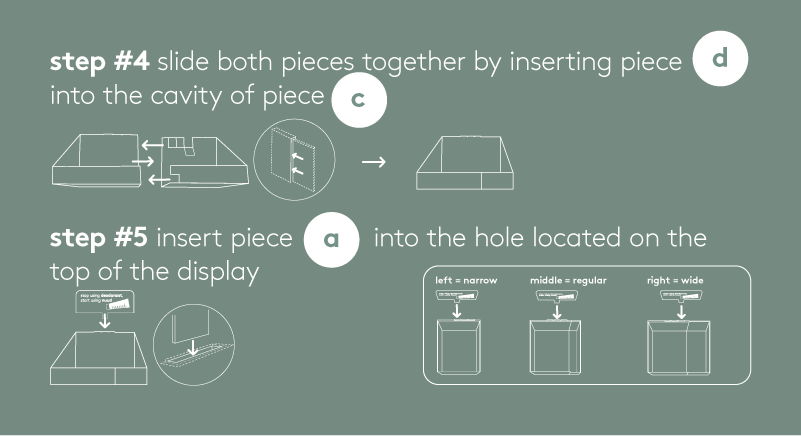 In addition to being the perfect display for your nuud products, this display comes with signs available in multiple languages. So in that way, it's one-for-all too.