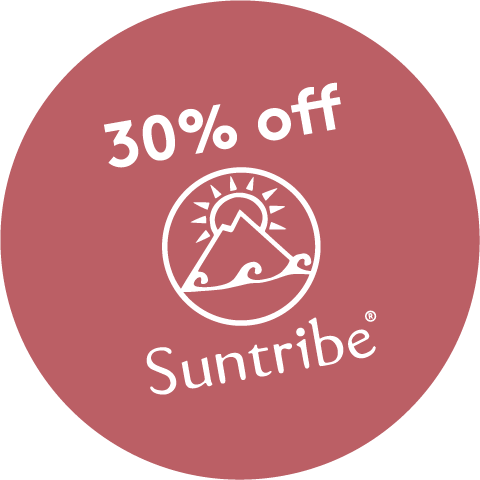 buy nuud now,
pay 30% less for ocean-friendly Suntribe suncreens.
Sunscreen that takes into account your body and the world around you.
Suntribe sunscreen doesn't contain any of that synthetic shizzle, nor any unnecessary fragrances or preservatives. And, it won't sting your eyes.
Plus, when you head to the water you won't disturb the ocean or any of the creatures living in it.Because there's nothing in Suntribe that causes harm.
We love this! It's the way we can all help ourselves and nature this summer (and hopefully all summers in the future too).
P.s. You'll receive the code for suntribesunscreen.com in your order confirmation.